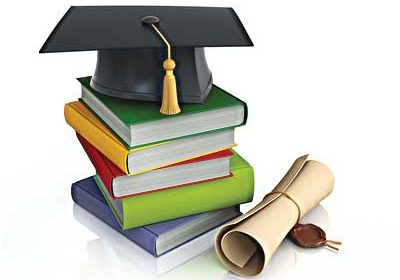 Our main focus is towards implementing Project-based learning in Educational Institutions by developing Student skills, enhancing faculty knowledge on Latest Technology, and establishing Modern Industrial grade Laboratories with smart campus Infrastructure. We are also conducting Professional Training courses for Industrial persons, Faculty, and Students. Our Team will also support for New Product Development and Consultancy Services for academic Institutes.
We at TouchTECHNO believes in teaching everything we know and guiding everyone to achieve their dreams. providing Industry-standard training with maximum Hands-on Sessions to ensure practical learning with more DIY sessions on each topic. We pay individual attention during the training program and easy to interact with us, this makes the participants more comfortable in learning and interacting to clarify their doubts immediately.
We have expertise in Embedded Systems, IoT Systems, National Instruments LabVIEW and DAQ cards etc.
Embedded and IoT Lab Setup
Low cost solutions
High end embedded board for processing
New upcoming connectivity technology
End to end solution
Consisting of sensors, embedded boards, connectivity solutions, gateways, cloud services along with required training and support for making it a success
Experienced industry experts to support for training 
IoT Kit v3 based on LoRaWAN
IoT Kit v3 based on LoRaWAN  is designed to facilitate beginners and developers to quickly learn LoRa and IoT technology. It help users to turn the idea into a practical application and make the Internet of Things a reality. It is easy to program, create and connect your things everywhere. A number of telecom operators are currently rolling out networks, but because LoRa operates in the open spectrum you can also set up your own network.
IoT kit v3 based on LoRaWAN will show how to build LoRa network, and how to use the network to send data from a LoRa sensor node to various IoT servers. When used as a private LoRa network, the LoRa gateway will connect your other LoRa nodes up to 500 meters ~ 5km however expect up to 10km range (when in line of sight) when connecting your LoRa node to a LoRa gateway
ETS-IoT Kit – A Platform to Experiment Internet of Things
IoT trainer kit is an all-in-one prototyping platform for sensor-based IoT projects. It's packed with state of the art sensor technology and ready-to-use software applications, capable of fulfilling all your IoT application needs. It contains inbuilt Raspberry Pi4 with all in one sensor platform to enable infinite IoT application prototype possibilities.
 It also has a GPS module to add localization capability for the IoT projects. In addition to that, it consists of Pushbuttons, OLED display, and status LEDs to demonstrate or visualize IoT applications.
PCB Prototyping Laboratory
Printed Circuit Board[PCB] milling is the process of removing areas of copper from a sheet of printed circuit board material to recreate the pads, signal traces, and structures according to patterns from a digital circuit board plan known as a layout file. PCB milling has advantages for both prototyping and some special PCB designs. Probably the biggest benefit is that one doesn't have to use chemicals to produce PCBs. Software for milling PCBs is usually controlled through the CNC controller.